Литература
9 Литература

Семенов Ю.А. (ГНЦ ИТЭФ)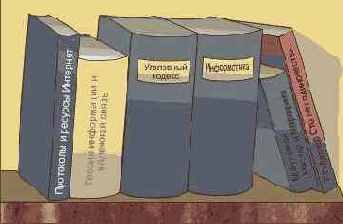 1.
Ю. В. Прохоров, Ю. А. Розанов. Теория вероятностей. Основные понятия, предельные теоремы, случайные процессы. Наука, Глав. Ред. Физмат литературы, М. 1967, серия "Справочная математическая библиотека".
2.
Guide to Network Resource Tools
. EARN Association, Sept. 15, 1993, V2.0. (ISBN 2- 910286-03-7).
3.
Douglas E. Comer, Internetworking with TCP/IP, Prentice Hall, Englewood Cliffs, N.J. 07632, 1988
4.
Uyless Black, TCP/IP and Related Protocols, McGraw-Hill, Inc, New York. 1992
5.
Feinler, E., et al, DDN Protocol Handbook, DDN Network Information Center, SRI International, Ravenswood Avenue, Menlow Park, California, USA, 1985
6.
Spider Systems, Ltd., "Packets and Protocols", Stanwell Street, Edinburgh, UK. EH6 5NG, 1990.
7.
Tony Bates, et al, "Representation of IP Routing Polices in a Routing Registry" (RIPE-181.txt, October 1994)
8.
A. N. Bobyshev, S. I. Burov, M. Ernst, A. I. Kravtsov, A. O. Saphonov, Yu. A. Semenov "ITEPNET to Internet communication", ITEP III92.
9.
Robert J. T. Morris "Neural Network Control of Communications Systems" IEEE Transactions on Neural Networks, Vol. 5, No. 4, July 1944.
10.
Paul J. Fortier, Handbook of LAN Technology. 2-nd Edition, McGraw-Hill, 1992
11.
W.Richard Stevens "TCP/IP Illustrated", Addison-Wesley Publishing Company, 1994.
12.
Matthew Flint Arnett, Mike Coulombe, et al. Inside TCP/IP, Second Edition, New Riders Publishing, 1995
13.
Лаура Ф. Чаппелл и Дэн Е. Хейкс. Анализатор локальных сетей NetWare (Руководство Novell), Москва, Изд. "ЛОРИ", 1995.
14.
А. В. Фролов и Г. В. Фролов, Локальные сети персональных компьютеров. Использование протоколов IPX, SPX, NETBIOS, Москва, "Диалог-МИФИ", 1993
15.
К. Джамса, К. Коуп, Программирование для INTERNET в среде Windows, Санкт-Петербург, "ПИТЕР", 1996.
16.
ISDN How to get a high-speed connection to the Internet
, Charles Summers, Bryant Dunetz, "John Wiley @ Sons, Inc."
Содержание
Назад
Вперед